A Napoleon, Ohio Tradition
Welcome To Spengler's Restaurant & Pub
Spenglers is a Henry County tradition and historic landmark located in beautiful downtown Napoleon, Ohio. The business was originally established as a grocery store in 1879 by William Spengler and Gustave Kohler. Over the years, Spenglers evolved from a grocery operation to a store and saloon with the addition of a well-known "back end" located behind the grocery.
Throughout its storied history, Spengler's has provided a traditional meeting place for Henry County residents and served as a piece of living history that links us all with our past. Perhaps John Phillip Jaqua put it best in his 1992 book that helped celebrate Spengler's 100th year of continuous operation. "Ask anyone in Henry County, Ohio who's acquainted with downtown Napoleon to name the old and dearly loved one-of-a-kind place on North Perry Street and just about everyone will reply with the same answer. Then, mention the words nostalgic, ancient, unusual, old fashioned or unique and most likely they'll say that any one of these words could easily describe the same downtown store…affectionately known as Spenglers."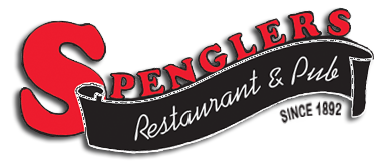 Earn Free Food On Every Visit
Join our Spengler's Rewards Program and start earning FREE food. Simply download the app & sign up today!
Like us on Facebook to keep up with what's happening, and to see our list of Daily Specials.
Happy Hour 4-6PM Daily
Stop by to unwind
Earn points on every visit. Sign up today!

"Very cool place with a lot of character and a great vibe. Service was great. The people there have a great attitude, which makes the place all the more charming, right in the heart of the downtown historic district. Oh yeah, and the food was good, too!"

"Small town secret!! I just found this place and love it. Great fried pickles, chicken rival soup the best I've ever had, the Coney dogs -Amazing!! Family atmosphere"

"In addition to the delicious food, the service at this establishment is top-notch. The staff is friendly, attentive, and knowledgeable, and they go above and beyond to ensure that every guest has an enjoyable dining experience."

"A Hit For The Whole Family"
"My 5 year old is the pickiest eater every single time we've gone she has devoured every plate from spaghetti to corndogs to tacos to chicken noodle soup food is amazing always a hit with the whole family"